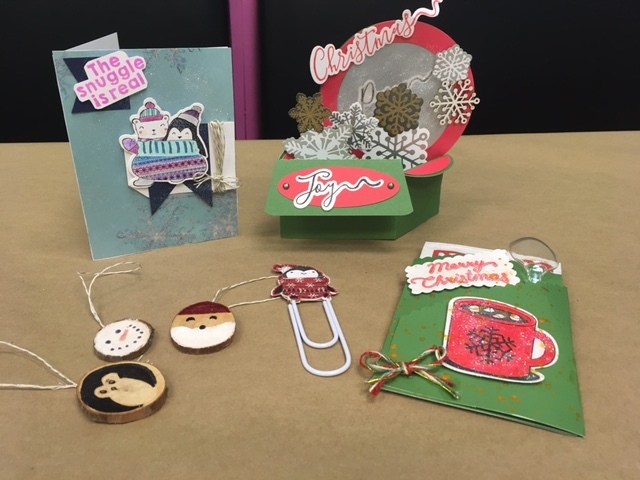 Sunday Socail card making with Fran

Create these amazing cards. One is 3-D, one is a cocoa&spoon holder, Create wood gift tags and Large paper clip.
As part of the creative process, you will be coloring and designing the cards yourself.
Fran will show you step by step how to create these awesome cards using your own flair.
However, you always have the option to do the cards ex as shown.
register